Mason UK are the official UK agents for Mason Industries.
We are experts in vibration isolation solutions for architectural noise control, mechanical and electrical and HVAC isolation.
The Mason Way
At Mason we are united by a philosophy. The engineering has to be right.
We believe in doing things the right way. Our products are designed not simply to tick a box, but to provide an engineering solution. Our solutions are designed, built and tested to last.
Around the world, the Mason name is associated with the highest quality products and with pioneering engineering solutions. Maintaining that reputation and delivering excellent customer services keeps us going.
It has been our privilege to work on some of the highest profile building projects in the UK. We can isolate sensitive scientific equipment, industrial machinery or even entire buildings. Our design flexibility and our passion for problem solving means we will take on challenges that competitors might shy away from.
We also supply engineering solution for thermal and seismic movement in pipe systems. Our high quality products have been designed and tested for the most demanding applications, where failure is not an option.
If you have a vibration control problem or need a solution to handle movement in piping systems, do not fall into the trap of low quality, short term solutions that lead to costly retrospective action further down the line.
Do it right. Do it the Mason way.
Our story
The name Mason has been handed down from one of the greatest but lesser-known engineering talents of the 20th century.
Norm Mason founded Mason Industries in the 1950s and he has left his mark on the buildings we see around us. Many of the structures that we take for granted are only viable with vibration control engineering and Norm Mason providing the engineering genius behind this specialism in the second half of the last century.
Remarkably, Norm continued to run Mason Industries until he was in his nineties. He passed away in 2019, but his legacy and engineering mission lives on.
In the 1960s, Norm pioneered the jack-up floating floor system. It was originally designed and built for CBS Studios to handle a studio full of live elephants. Today, the same basic design principles are used in floating floors for a wide range of structures across the UK.
You can read about Mason's impact on engineering in Roma Agrawal's Book, Seven Small Inventions that Changed the World. We are proud to be part of this engineering heritage.
Mason UK was formed in 1997 as the exclusive UK agent for Mason Industries products. We have since built a dedicated team of engineers with specialist understanding of acoustics and extensive experience working on some of the highest profile architectural projects in the UK.
We can manage any UK project from our office in Surrey but are ably supported by Mason Industries' manufacturing operation in the US. We can provide extensive project support and work closely with contractors to ensure that installation is carried out correctly. You can read more about our team and their expertise below.
Our relationship with Mason Industries means we can provide the highest quality products, engineered to meet your requirements. Through Mason Industries, we also have full control of our supply chain, ensuring our engineering benefits from the highest quality materials. We couple the engineering and manufacturing capability of a large company with the rapid and personal response of a small team.
As well as providers of products and services, we also believe in sharing our expertise. We can provide technical seminars and CPD-certified courses. You can also read our articles on the news section of our website or by following Mason UK on LinkedIn.
Steve Hart – Director (BEng)
Steve is an experienced engineer, largely responsible for our engineering design and installation of floating floor systems.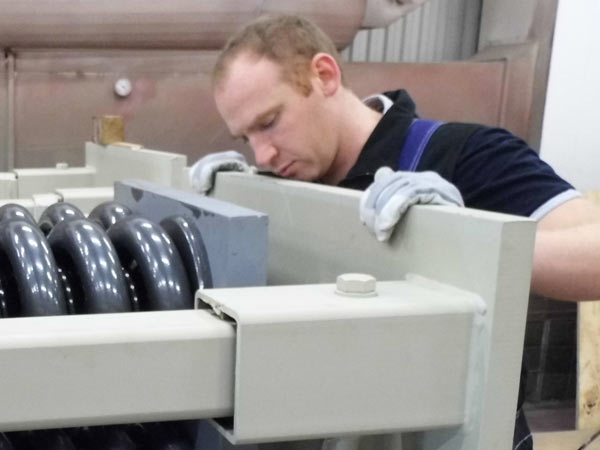 Adam Fox – Director (CEng)
Adam is an innovative engineer and often works with clients providing bespoke product design. He is proficient in design, on and off site engineering and sales.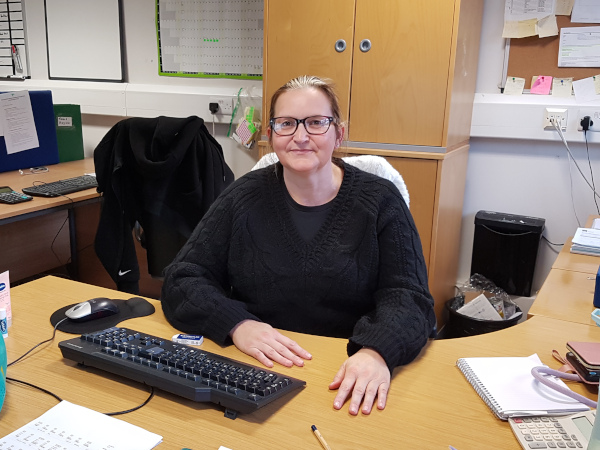 Lucinda Boyton – Accounts Administrator
Lucinda is part of our administration team and manages accounts, book keeping, invoices and works with clients. She also deals with new enquiries so may very well be your first contact with Mason UK Ltd.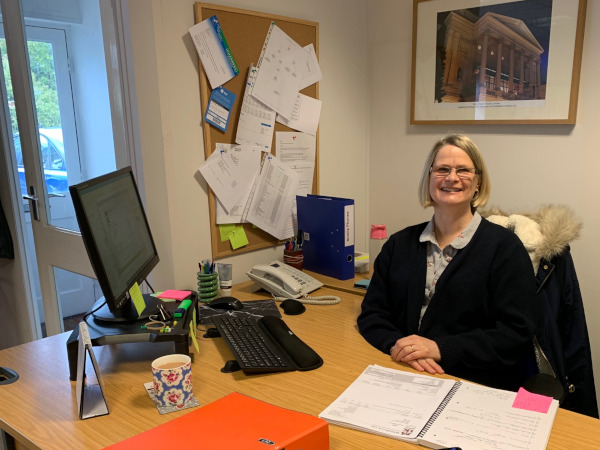 Georgina Howell – Office Administrator BSc (Hons) MSc
Georgina is a key member of our administration team. She oversees all orders, processes sales and manages all administration duties, helping the office to run smoothly and with the highest efficiency.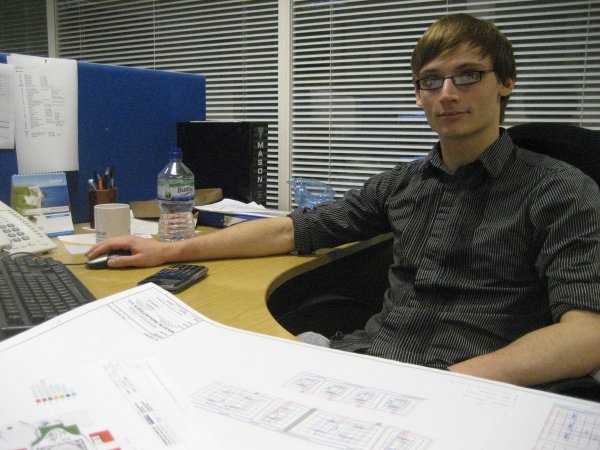 Tom Van Dongen – Project Engineer (BEng)
Tom is a graduate engineer from the University of Birmingham. A CAD specialist who has quickly become proficient in design, engineering and sales of acoustic products and systems.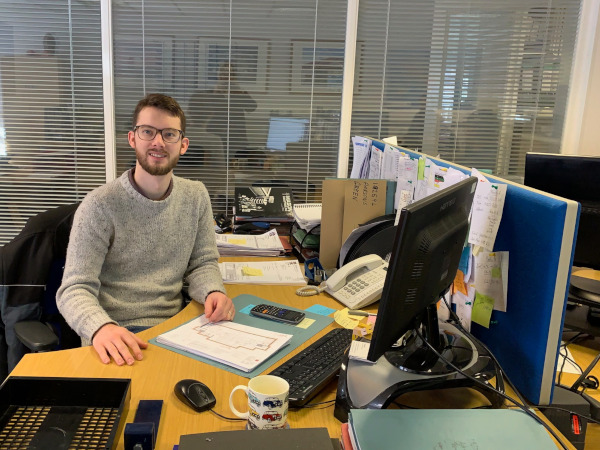 Andy Doney – Project Engineer (MEng)
Andy is a graduate of Mechanical Engineering from the University of Portsmouth. He has become proficient in areas of engineering design, CAD, acoustic product and system sales, and project management.
George Taylor – Senior Project Engineer (BEng)
George is a mechanical engineering graduate from Oxford Brookes university. He is experienced in all site project management as well as CAD design, engineering and acoustic product sales.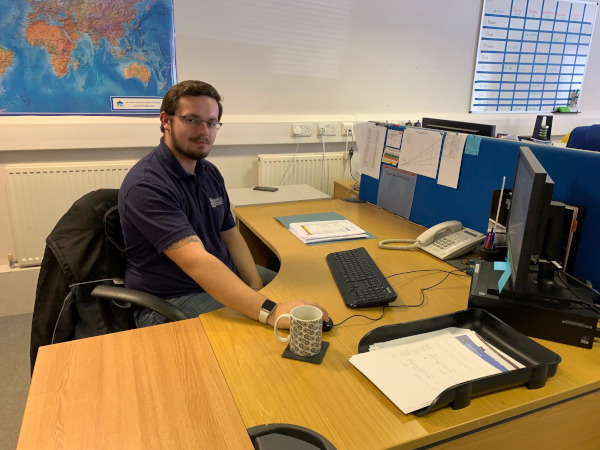 Ritchie Jones – Project Coordinator
Ritchie is the first member of the team to have completed an apprenticeship with Mason UK Ltd. He has become proficient in engineer design including CAD, acoustic engineering practices, product sales and has shown a strong affinity for project work.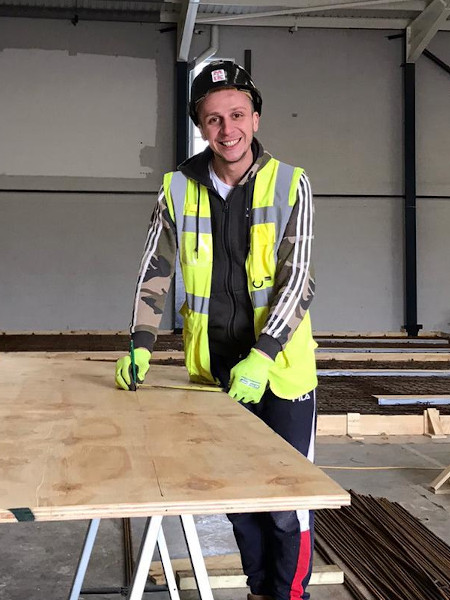 Alex Cean – Site Supervisor
Alex is a key member of our site team. He supervises the construction work and carries out our installations to the best standard, meeting the needs of the client.
Chris Bone – Warehouse / Logistics Co-ordinator
Our warehouse is the beating heart of the company. Chris manages the warehouse, coordinates the shipping, and streamlines logistics for our product sales and project work. With his many years of experience in the industry, he is a key member of our growing team.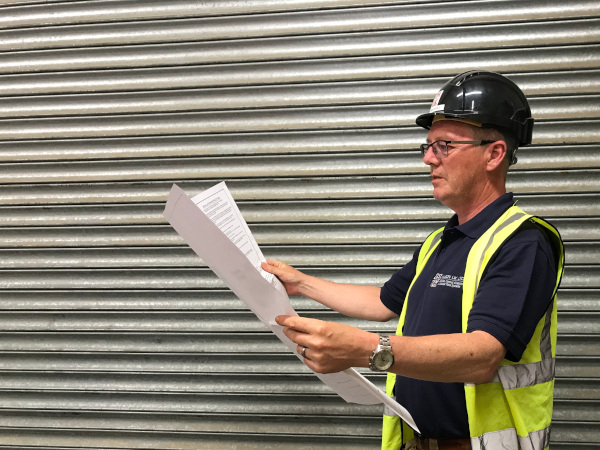 Michael Munro – Construction Manager
Michael plans and runs our construction work for all of our projects. He is responsible for ensuring the highest efficiency is met and that our exacting standards are carried out on site.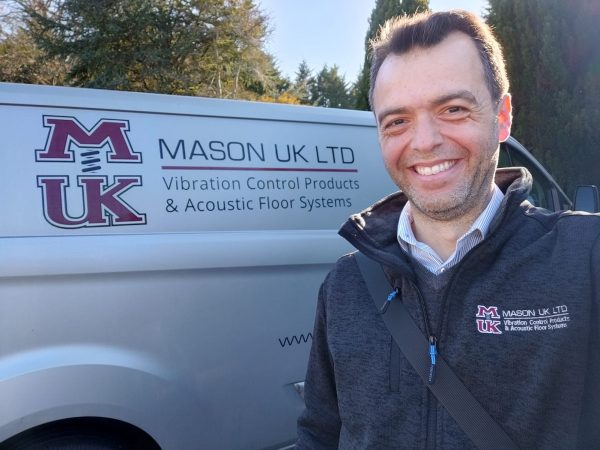 Jordi Femenia – Sales Manager
Jordi possesses vast experience in a sales environment, having brought his energy and enthusiasm for acoustics into sales roles and used his technical knowledge of acoustics to build relationships with customers.
Joshua Dagg – Project Engineer
Josh is the newest member of our engineering team. Recently graduate with a Degree in Mechanical Engineering from the University of Portsmouth, he is quickly learning the ins and outs of our products and services. He is able to provide technical support, generate design drawings and assist customers with their needs.