Mason UK – Acoustic Engineers
Specialists in vibration isolation products for architectural noise control, M&E and HVAC isolation.
Experts in Acoustic Engineering
Mason UK Ltd are specialists in vibration isolation products for architectural noise control, M&E and HVAC isolation. We are also designers and Installers of floating floor systems.
Exclusive UK agent for Mason Industries Inc. Mason Industries are the world leaders in acoustic isolation products for over 50 years. Mason UK started in 1997, and have been exclusively supplying the UK, Ireland and parts of Europe since.
Simply the Best
Mason Industries products are simply the best when it comes to quality, engineering knowledge with acoustic isolation and vibration control.
We provide a complete solution for most acoustic and vibration problems. From supply of products, plans, designs and even installation should you require it.
Steve Hart – Director (BEng)
Steve is an experienced engineer, largely responsible for our engineering design and installation of floating floor systems.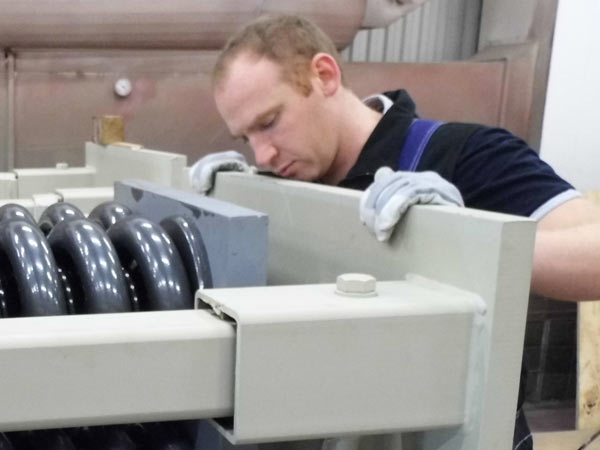 Adam Fox – Director (CEng)
Adam is an innovative engineer and often works with clients providing bespoke product design. He is proficient in design, on and off site engineering and sales.
Sue Drysdale – Office Manager
Sue is responsible for the running of the Mason UK office. She deals with clients, books, invoices and stock. She also deals with new enquiries so may very well be your first contact with Mason UK Ltd.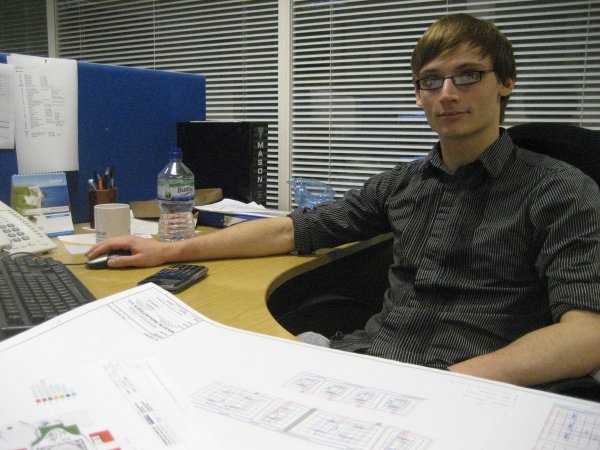 Tom Van Dongen – Project Engineer (BEng)
Tom is a graduate engineer from the University of Birmingham. A CAD specialist who has quickly become proficient in design, engineering and sales of acoustic products and systems.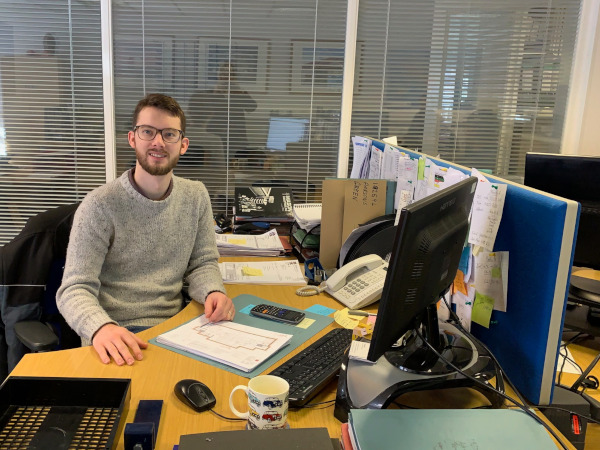 Andy Doney – Project Engineer (MEng)
Andy is a graduate of mechanical engineering from the university of Portsmouth. He has become proficient is areas of engineering design, CAD, acoustic product and system sales and project work.
George Taylor – Project Engineer (BEng)
George is a mechanical engineering graduate from Oxford Brookes university. He is experienced in all site project management as well as CAD design, engineering and acoustic product sales.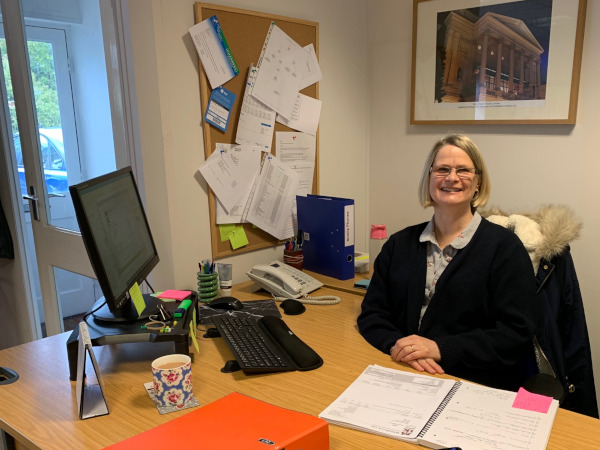 Georgina Howell  – Office Administrator BSc (Hons) MSc
Georgina is the latest member of our administration team. She oversees all orders, processes sales and manages all administration duties, helping the office to run smoothly and with the highest efficiency.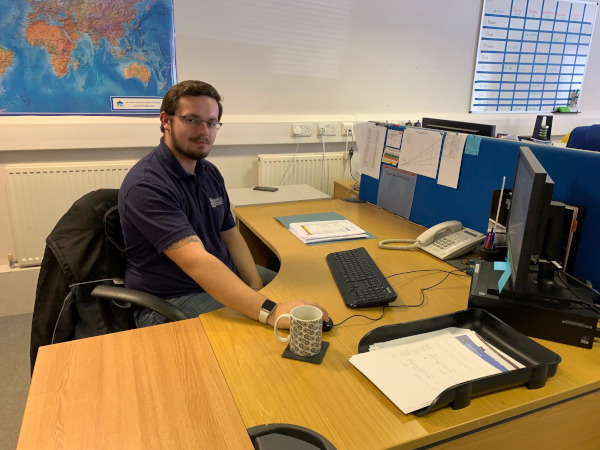 Ritchie Jones – Junior Project Engineer
Ritchie is the first member of the team to have completed an apprenticeship with Mason UK Ltd. He has become proficient in engineer design including CAD, acoustic engineering practices, product sales and has shown a strong affinity for project work.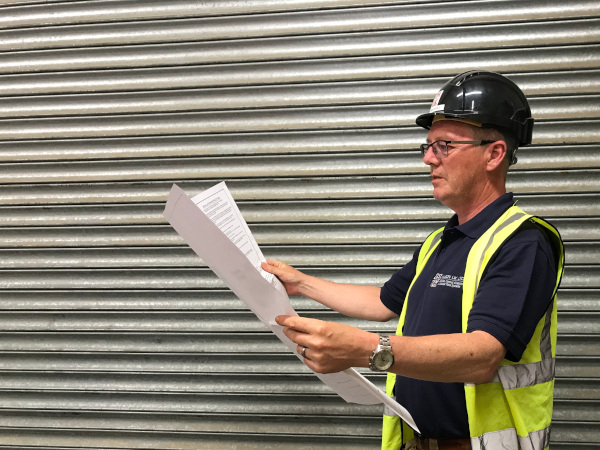 Michael Munro – Construction Manager
Michael plans and runs our construction work for all of our projects. He is responsible for ensuring the highest efficiency is met and that our exacting standards are carried out on site.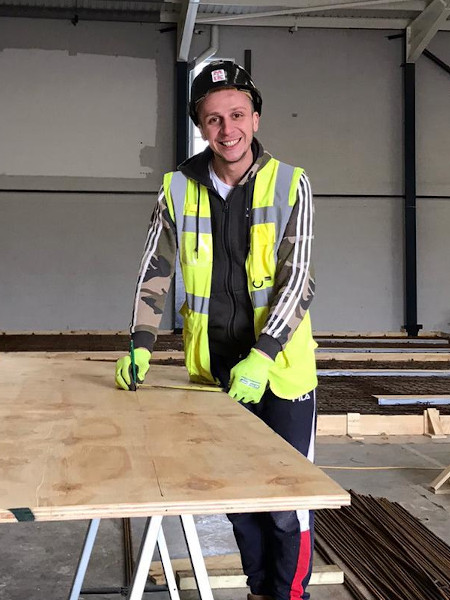 Alex Cean – Site Supervisor
Alex is a key member of our site team. He supervises the construction work and carries out our installations to the best standard, meeting the needs of the client.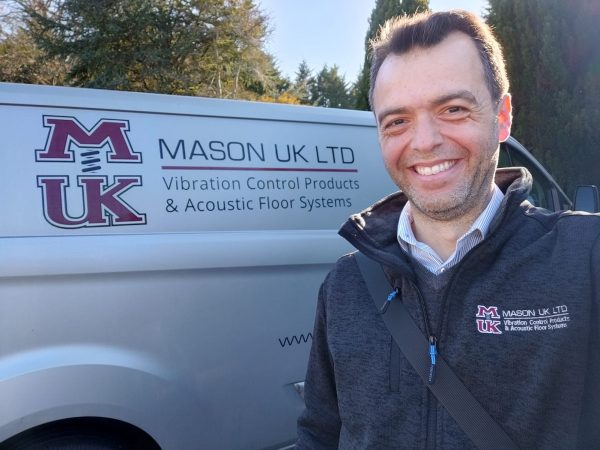 Jordi Femenia – Sales Manager
Jordi possesses vast experience in a sales environment, having brought his energy and enthusiasm for acoustics into sales roles and used his technical knowledge of acoustics to build relationships with customers.