Careers
Here at Mason UK Ltd we value all members of our team and pride ourselves on our flexibility and our dedication to ensuring each member of the team can be the best they want to be. We accept and support employees from a variety of backgrounds, taking on apprentices, work placements, undergrads, newly graduated and veterans of the trade.
Why Mason UK Ltd?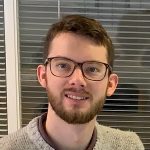 Andy Doney – Project Engineer, 6 years
"I like working at Mason UK because the team are very friendly and willing to help each other. They are all up for a good laugh too. The work is always varied and keeps me on my toes. No day is the same, and I get to practice many of my skills from day to day. It is great to work for a company that are experts and specialists in their field."
Jordi Femenia – Sales Manager, 1 year
"Having had the opportunity of working in different companies throughout my career in Spain and UK, I can certainly say that joining Mason UK has been one of the best decisions I have made. A truly technical proficient team, with an outstanding customer focus, willing to grow and make sure we keep being the best reference for Vibration Control Solutions."
Sue Drysdale – Accounts Administrator, 10 years
"Coming up for 60 years old, I have worked for many companies – large and small – and sometimes in very senior roles – but I have never stayed anywhere longer than 3 years until I joined Mason UK. We are a small, dynamic and fast growing company and our success is built on our ethical and customer focused approach. We are like a big family and work together when needed to help each other. We have fun and work hard at the same time. Every one of us is valued and feels part of the success of the company. There is also little hierarchy and everyone is treated the same regardless of rank. That's why I am still here after 10 years and enjoy coming to work!"
Georgina Howell – Office Administrator, 4 years
"The role of Office Administrator is very varied. I never know exactly what I'll be doing each day. A large portion of my job is processing the orders. For this, you need to be super organised with good attention to detail. But I also have responsibility for ordering all office sundries and renewing contracts for the office such as mobile phones, energy and insurances. I enjoy working at Mason UK because it is so varied and it's great to work in a team where everyone supports each other."
We are a growing business and always looking for new talent.
If you are interested in working for us, please fill out the below contact form and we will be in touch if there is a role for you.