Spring Isolation Bearings
Spring bearings are used to isolate against low frequency vibration sources and impact. They can be made using single or multiple springs and low natural frequencies of less than 2.0Hz can be achieved. This is often necessary if the structural resonances are low, typically requiring the isolator natural frequency to be lower still.
Mason UK has a large catalogue of springs, but can wind bespoke designs to suit very specific project requirements perhaps to accommodate very high loadings or deflections.
Design
Structural springs provided by Mason UK are manufactured to a very high standard, meaning we can guarantee our products for the lift of the building:
All springs are typically hot wound to relieve stresses and therefore greatly reducing the risk of metal fatigue or creep when loaded.
All springs are typically exercised to flat when heated for the same reason.
All springs are typically shot-peened to introduce surface compression, reducing the effects of any alternating stresses when in use.
All springs are powder-coated to guard against corrosion and impact damage.
All springs are supplied with test data, ensuring the load bearing characteristics are as designed.
Mason UK can supply any supporting structure, interface plates, compression plates etc. We are happy to work with the project team to ensure successful bearing integration.
Installation photos for the Spring Isolation Bearings can be viewed here: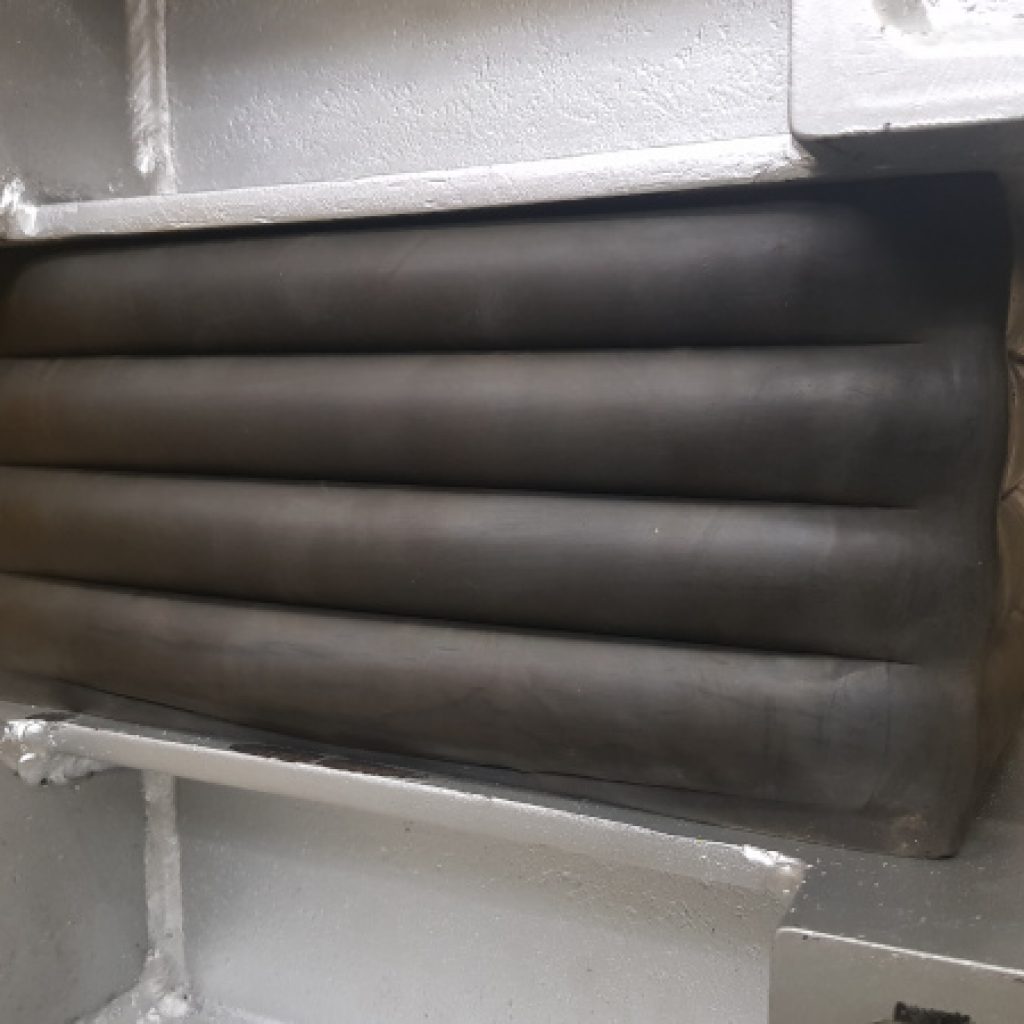 Elastomeric Isolation Bearings
Elastomeric bearings can be made from a variety of materials and are very effective against most medium to high frequency vibration sources. The material choice depends on the environment, but natural rubber is the most common choice due to its low dynamic stiffness.
Structural Isolation Bearings
Building isolation bearings are used to isolate entire buildings or elements such as walls, floor plates, or columns. Bearings are normally bespoke, designed to accept the specific loads and have the correct isolation characteristics.