Super Flex Pipe Connectors
Super Flex expansion joints were designed after years of application experience. They are great for vibration & noise control.
Manufactured using thermostatically controlled heated hydraulic presses and redesigned moulds has resulted in expansion joints with higher operating pressures with greater safety factors. Nylon tire cord provides good carcass reinforcing and DuPont Nordel (EPDM) cover and liner excellent aging and temperature resistance.
Expansion Joint Features:
Mason flex has been sold without interruption for approximately 25 years. In this lastest improved version of these super flexible pipe connectors, the Nylon tire cord reinforcement greatly reduces elongation and provides virtual insensitivity to high temperatures.
• Recommended for expansion and contraction
• Replaces expansion loops
• Compensates for misalignment and offset
• Protects from start-up and surge forces
• Vibration protection for piping and noise control
• Liner ribs to smooth water flow
• Installation cost reduction by eliminating gaskets, pipe alignment and quick connection
• Union fittings 20mm to 50mm
• Flanges (all types) from 40mm to 300mm
If you would like to order or learn more about these acoustic flexible pipe connectors and their vibration and noise control properties, please contact Mason UK's acoustic engineers.
Installation photos of the Super Flex Pipe Connectors can be viewed here: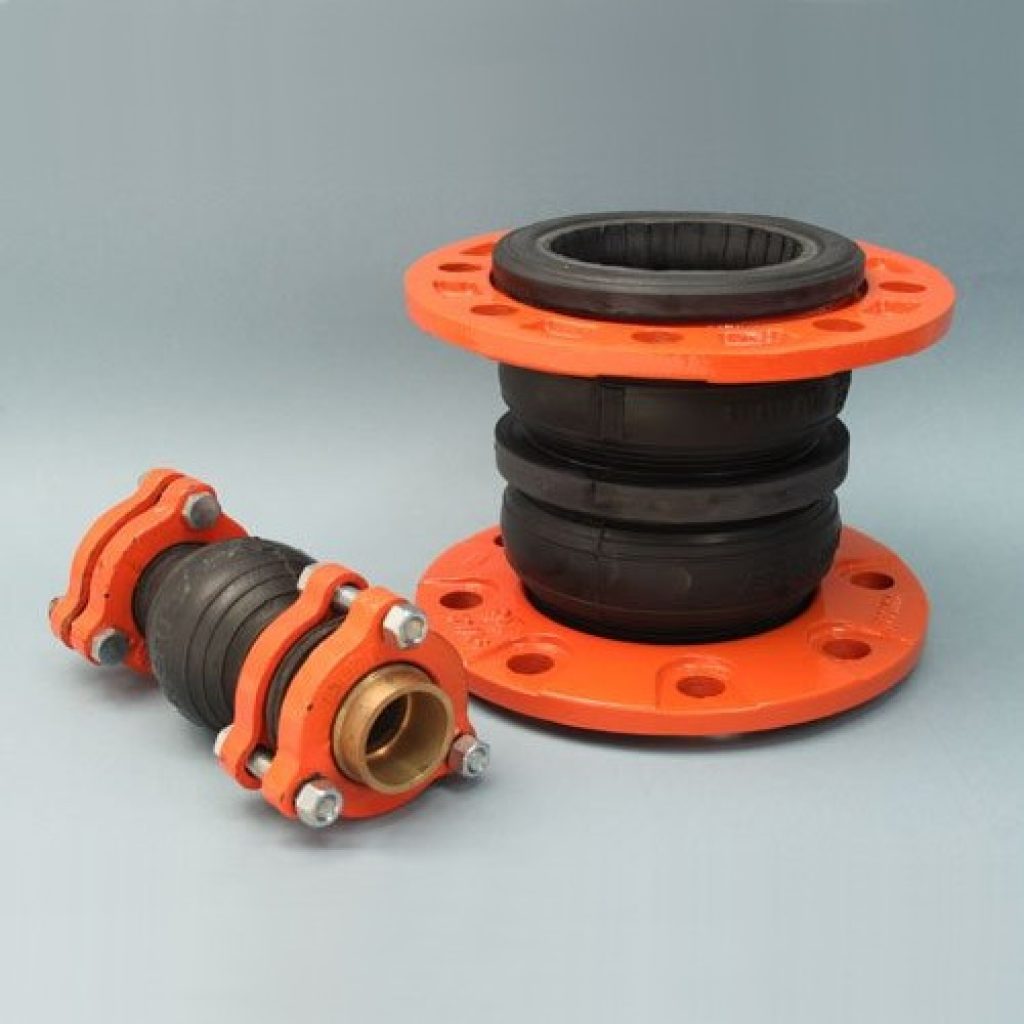 Rubber Expansion Joints
There are many types of flexible pipe connectors and expansion joints produced by Mason Industries. This page gives a brief overview with links to more specific product details.
Safe Flex Pipe Connectors
The Safeflex flange uses a fully encapsulated square section ring instead of cables. This greatly reduces the risk of failure and eliminates the need for control rods/cables at normal working pressures.