Vibration Isolation of Mechanical Plant for The Sir Henry Royce Institute, Manchester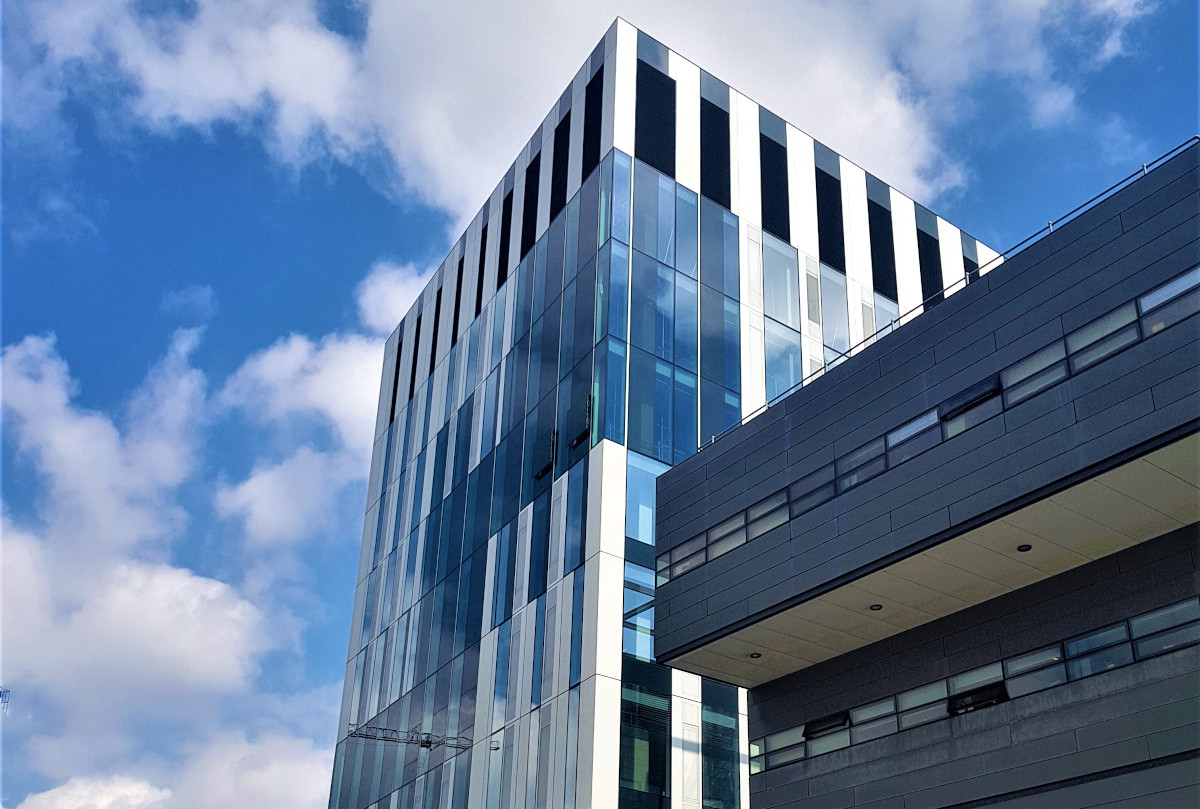 Above: Sir Henry Royce Institute
Mason UK had the pleasure of working alongside Laing O'Rourke on many aspects of plant isolation on the SHRI project. The purpose of this building was for advanced material research so it was crucial that vibration is controlled to prevent disturbance to laboratories where highly sensitive scientific equipment is in operation around the clock.
In order to supply each laboratory with all required services, a maze of pipework and ducting leading from the plantrooms were installed, all needing to be isolated using precisely deflected spring hangers and mounts. The contractor elected to pre-fabricate these modules on skids to aid on-site installation – during this time our spring mounts, inertia bases and hangers were incorporated into the design.
We had access to the 3D BIM, into which we inserted the appropriate isolators along with installation details, providing the contractor all the required information to complete pre-manufacture of the skids (see above). Our drawings also included all the characteristics necessary to demonstrate compliance with the acoustic specification.
A key advantage of this process is that it enables issues such as hanger space allowances and support methods to be incorporated well before arrival on site, making the installation much more efficient. On each drawing, we provided a detail for each location (see below photo).
This was not an easy task as in many locations insufficient allowance had been made for isolators, meaning we had to use a variety of arrangements. We also spent time on site with the construction team to support the installation as fully as possible.
The effort spent on the design paved the way for a successful project. Marrying the acoustic specification and the practical work requires a detail orientated approach. We were happy to support design team throughout the project.
Contact us to find out more about how Mason UK can assist with bespoke plant room isolation design.
See below for further construction photos.
Construction Photographs
Products Related to Article