Thrust Restraints
Fans Heads are cabinets containing a fan and motor and no accessories such as coils or filters. They can develop extremely high thrusts that are equal to the suction area multiplied by the negative head plus the positive pressure multiplied by the discharge area. These forces act horizontally, opposite to the airflow and about halfway up the cabinet. Since fan heads are light and narrow they tend to shift and overturn with damage to the flexible connections or to the units themselves.
Thrust restraints are recommended for all fan heads and for axial or centrifugal fans when the air thrust exceeds 10% of the equipment weight.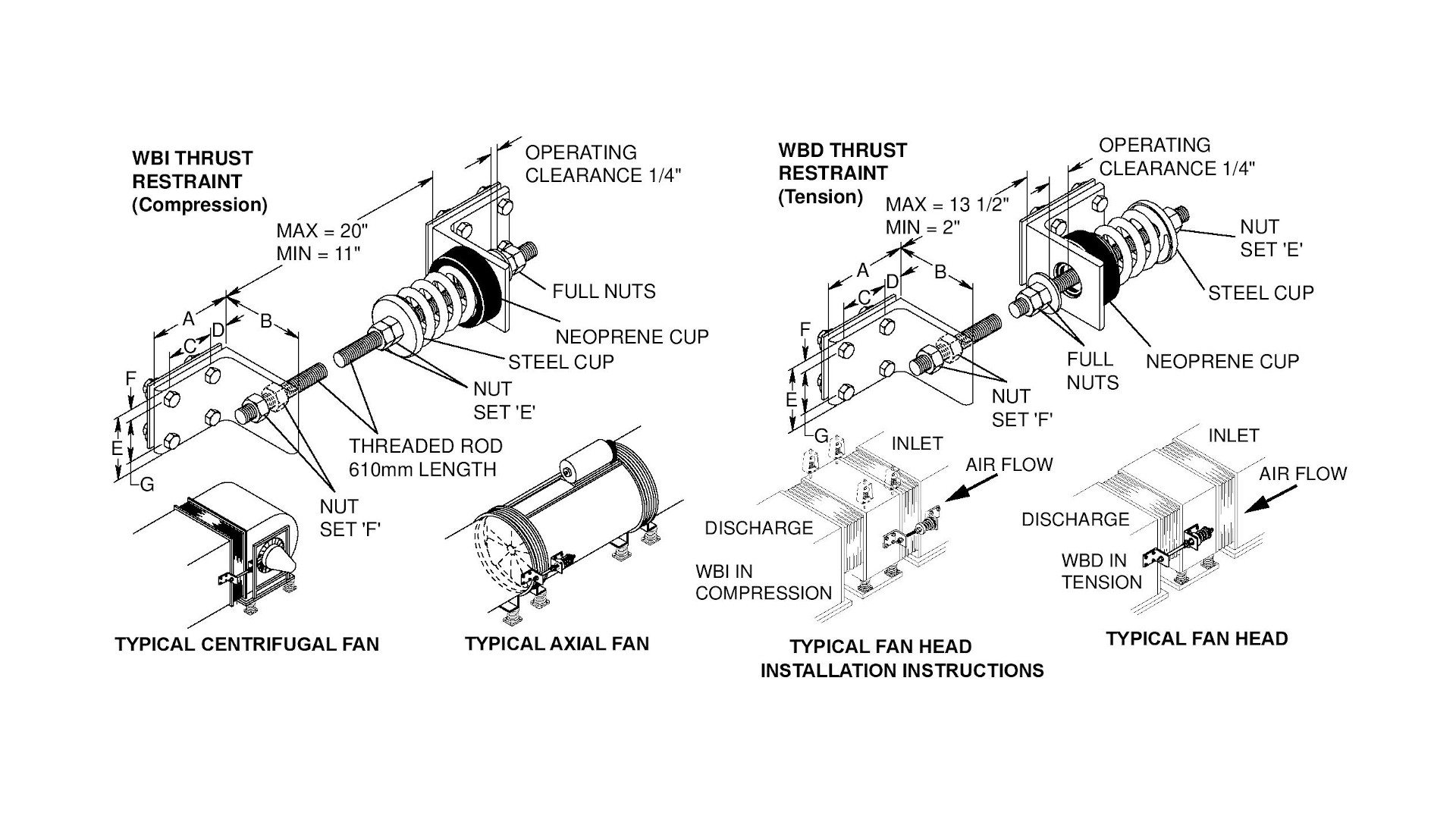 If you would like to order or learn more about these products, please contact Mason UK's friendly team of engineers.
Pipe Guides, Anchors & Adjustable Sliding Guides
Mason Adjustable Sliding Guides (ASG) are pipe guides that can be installed in any orientation. They come is a range of standard sizes to suit pipes from 20mm to 300mm in diameter. Larger Guides are available on request. Full details can be found in the attached bulletin below.
Ball Joints
Ball joints are used to allow for pipe movement from such scenarios as thermal expansion.